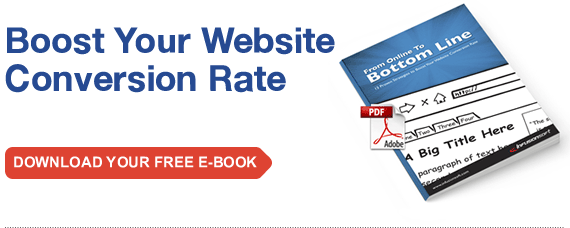 For a growing small business, every lead mattersÑand so does every dollar. Luckily, there are plenty of ways to generate more leads without spending more money on PPC or SEO tactics.

Download From Online to Bottom Line, a free e-book from Infusionsoft, and discover 13 proven strategies for boosting your website conversion rates.


In the e-book, you'll learn how to:


Fine-tune your website layout and design

Use lead generation magnets to attract new prospects

Get more people to fill out your Web forms

Use permission-based marketing to follow-up with prospects (and convert them into customers)

And more

Plus, we'll provide a free conversion calculator so you can calculate your existing conversion rate and see how your sales could potential increase just from boosting w
ebsite conversions.

These strategies are easy to implement even for the novice marketer, yet can make a huge difference in your bottom line. Download your free e-book today!